Google core update May 2020 – Every Thing you need to know-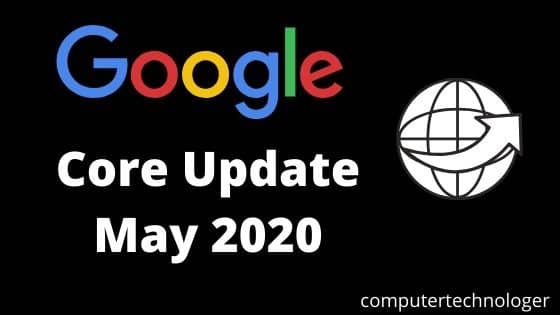 This year Google updates many of the things. So, Google Core update may 2020 is the second update from Google this year. The first update of Google was in January 2020.
Around after 3 month Google comes with the new update.
I hope the two types of users reading this article. First who want to know all about Google core update. And second who is in content marketing.
If you have a website you find some traffic changes on your website. Maybe traffic is increased or decreased.
In January 2020 when the First update is coming up my website rank is randomly decreased.
So, In this article we will learn all about Google Core Update May 2020.
Lets start with this blog.
Changes Due to Google Core Update 2020 –
1.Link Building –
Before this Core update of Google, Google only prefers the Do-follow links to rank the website.
But after this update, Google also considers No-follow links to rank the website or any post.
This is the Biggest update for all the small website. And also, the opportunity to rank their website with some great content.
2. Content
Everything is changed in any update but the content remains the same. You all know that "Content is King". So, if you want to rank #1 on google First you have to focus on your content.
Some of the time the content of the small website is really good from the big website. But the small website is not rank #1 on google.
So, from this Google core update, the small website also has a chance to rank #1 on Google.
If you have quality and appropriate content you can surely beat a high-quality website.
3. Website which is affected
Website which has a less amount of content is may be affected from this Google core update. Also some niche which are affected is given bellow.
travel
real estate
health
pets & animals
people & society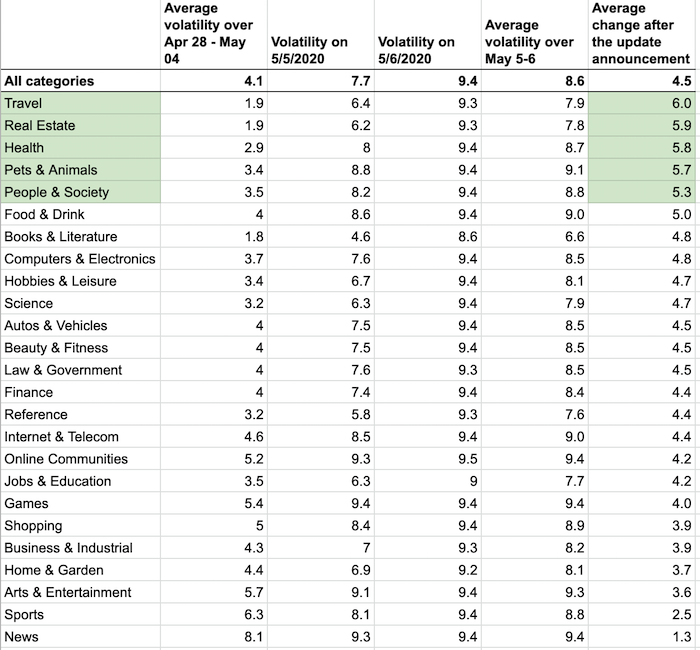 According to the above result, you see that News and Sports are not affected by this update.
4. EAT
If you don't know anything about EAT you have read my article on Google January update.
About EAT-
E-A-T stands for Expertise, Authoritativeness, Trustworthiness. It also belongs to the Page quality and your content which is you are written.
Let's learn one by one about E-A-T i.e. Expertise, Authoritative, Trustworthiness.
If you want to rank #1 on Google you should have to follow the EAT formula of Google.
How can you rank your article after this update?
This update must take 1 to 2 weeks for rolling out. It is the biggest chance to rank the keyword on the first page of Google for the low-quality websites.
Fix you content also, update your content
Speed up your website
Check low count pages and posts
You have to fix all the SEO errors from your website