WhatsApp dark mode feature launched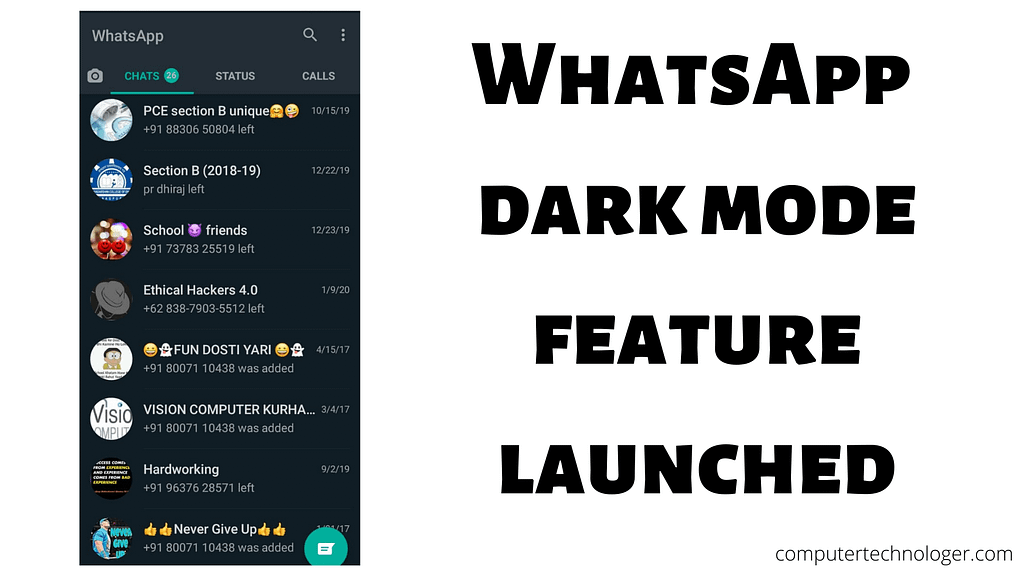 Some people or users used WhatsApp in dark mode due to the feature of android phones of dark mode.WhatsApp dark mode update is launched in 3 march 2020.
But now WhatsApp update features and provides the dark theme to there users.
The dark theme is for android as well as iOS users also. Whatsapp testing the dark mode feature from 1 year. And after that finally, WhatsApp launch Dark Theme for both android and iOS users.
But it is only for the beta tester in android, who is not beta tester of WhatsApp then they can't use a dark theme.
All about the new update of WhatsApp –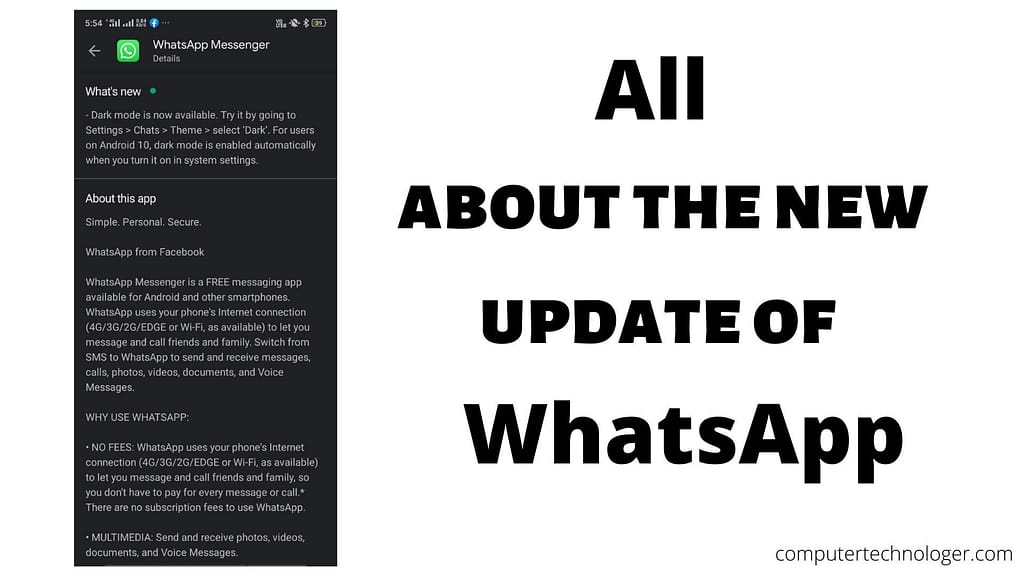 Let's talk about what is new in WhatsApp update –
New privacy settings allow you to control who can add you to groups. Go to Settings > Account > Privacy > Groups to get started.
Added call waiting for support so you can choose to accept an incoming WhatsApp call while you're already on another call.
You can now require a fingerprint to unlock WhatsApp. Tap Settings > Account > Privacy > Fingerprint lock and enable Unlock with fingerprint.
Fixed an issue that caused a fast battery drain on some devices.
Also added dark theme for beta tester.
The dark mode is now available. Try it by going to Settings > Chats > Theme > select 'Dark'. For users on Android 10, dark mode is enabled automatically when you turn it on in system settings.
How to enable dark mode in WhatsApp for Android
To enable a dark theme on your WhatsApp you just have to do the following things.
Open your WhatsApp from the home screen or from your app drawer.
Then click on the three-dot button which is present in the upper right corner in the WhatsApp.
Also read – Google, Facebook initiatives to fight misinformation about CORONAVIRUS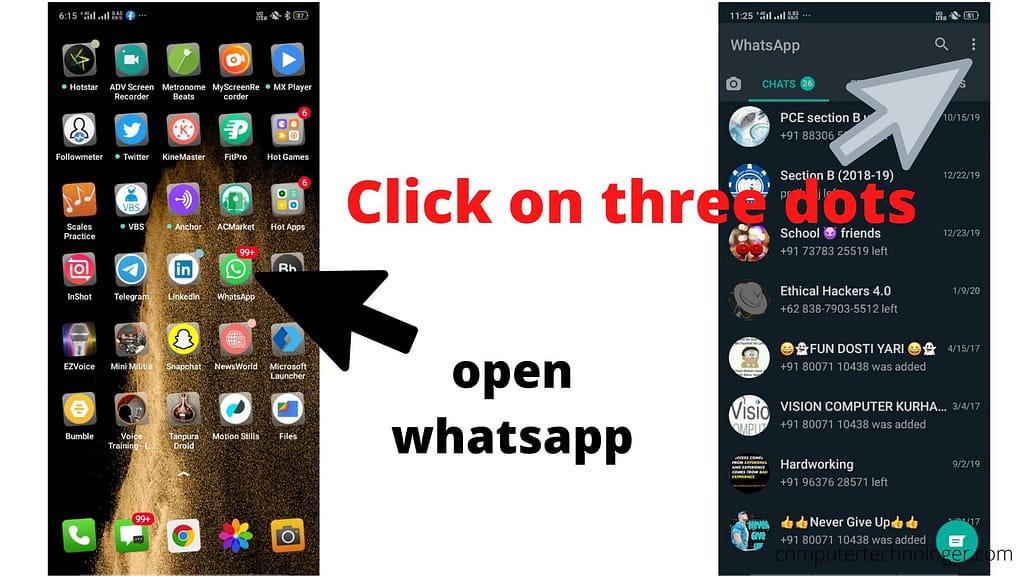 Then you have to go to settings.
Now you have to click on Chats
Now you see the Theme option on the top
Then you just have to select the dark option and your dark theme is enabled now.
Congratulations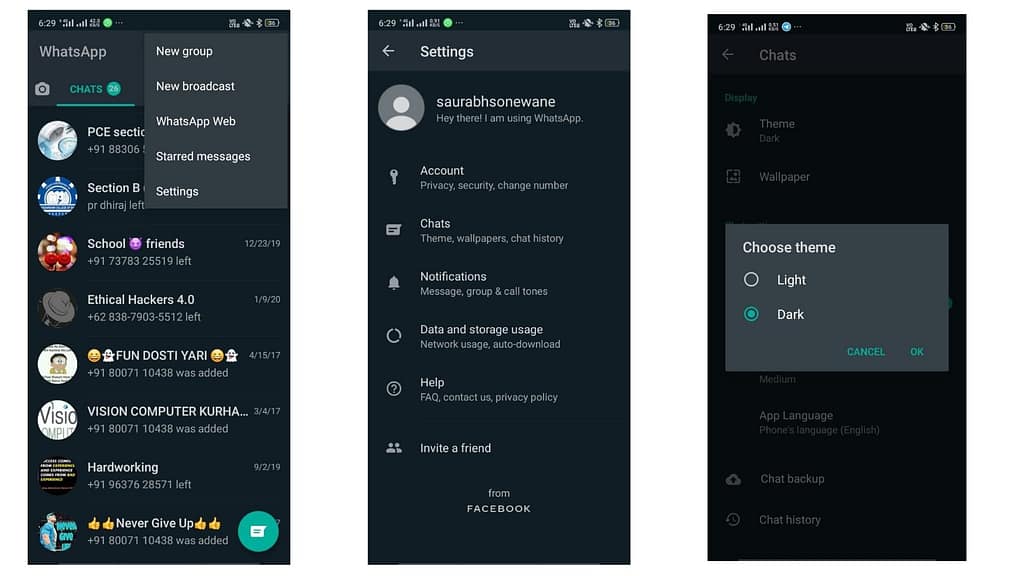 How to update whatsApp article by WhatsApp –
Also read – 5 Best Programming Apps for Android in 2020
Official video of WhatsApp on dark mode update –