Windows 10 Finally Hits 1 Billion Users Five Years After Launch –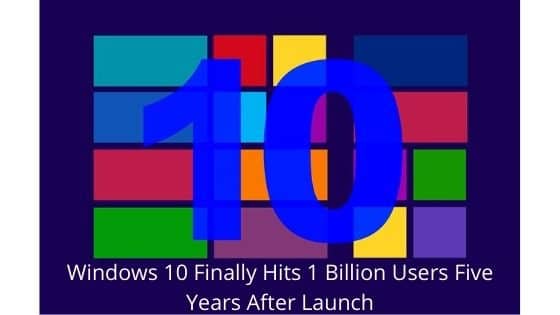 The windows 10 launched in 2015 it takes 5 years of time to reach 1 Billion Users. Windows 10 now installed in around 900 million devices. Microsoft predicts that Windows 10 will hit the target of 1 Billion users in 2017 or in 2018 but Windows 10 hits this target in 2020.
"I think that Windows 10 reached 1 Billion users after the death of Windows 7. Windows 7 all users are maybe upgrading their OS to Windows 10."
Comparison of Windows 10 with Windows 10 on the basis of Users –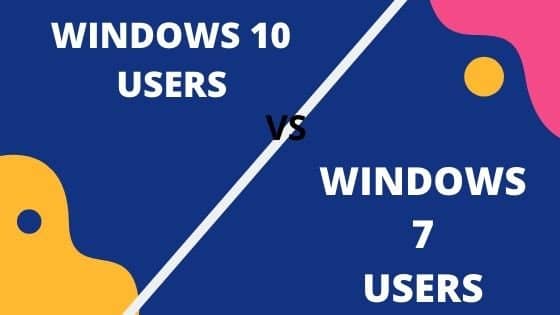 That, however, seems to have changed in the earnest last month, when Microsoft finally ended support for Windows 7 – a full decade after the operating system was launched as an upgrade over the reviled Windows Vista. While Windows 10 continued to steadily gain users, Windows 7 remained – and continues to remain – a much-loved operating system, preventing many users from switching over to the new software.
When Windows 7 is in use the Windows 10 just reach to only 500 million's of users in 2017.
The death of Windows Phone has also caused Microsoft to expend more energy on integrating Windows 10. Better with iOS and Android smartphones, resulting in excellent apps such as the Your Phone app. Microsoft has also changed direction with the built-in Edge browser, switching to Google's Chromium engine, and finally making the built-in browser more competitive.
Download Windows 10 iso file and upgrade your OS to Windows 10.
What is your opinion about windows 10 tell in the comment section?
Windows 10 finally Hits 10 Billion users in 2020 after 5 years later of launching.
Also read – Top 5 New Technology in 2020